Welcome to Body | Mind & Spirit Massage
Therapy
We are a full-service private massage therapy studio located in Newark, Delaware offering therapeutic massage. We offer a range of services including Swedish, Deep Tissue, Pregnancy, Infant, Orthopedic/Sports massage, Reflexology, and other body treatments to provide our clients with complete relaxation every time they enter this private studio. We serve clients in New Castle County, Delaware (including Newark, Wilmington, and surrounding areas) and Cecil County, Maryland.
OFFICE WILL BE CLOSED FROM
May 11 –   June 6, 2022
If you need a massage within the above dates please contact one of my colleagues below.
Judith Isabella  610-742-2419 or Diana Bozzo (302) 275-9407
I invite you to visit Shirl's Healthy Living for superior quality products that can enhance your well-being both externally and internally. Please join me in a healthier way of life by exploring the resources God put on this earth for use by mankind instead of the many pharmaceuticals (chemicals) created by man, which only treat the symptoms rather than fix the underlying source of the problem.

RecycleBank
Click here for a member discount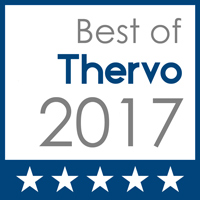 Professional Member
American Massage Therapy Association